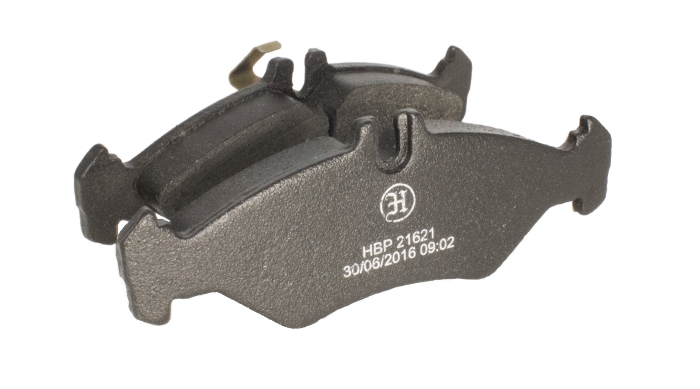 Brake pads TM "HORT" are designed to provide braking of the axles of the car. Pads for disc brakes and drum brakes are available. Disc brake pads is a steel plate to which is attached a molded pad of friction material with an increased coefficient of friction. The multicomponent material of the friction lining consists of mineral fibers with the addition of rubber, resins, non-ferrous metal chips and many other substances. When manufacturing brake pads TM "HORT", the optimal composition of the mixture of materials for the friction lining is selected in order to ensure an even wear of the disc and shoe under any loads, which in turn increases the life of the friction pair.
Features and Benefits:
Effective braking even at high temperature pads;
In the process of braking wear of brake discs and drums is minimal;
Durability, resistance to aggressive environment.
The brake pads TM "HORT" comply with the requirements of the European quality standard ECE R90.